Tee Times / Pairings (Multi Course Event / Round)
For Single Round Events that are set to use Multiple Golf Courses or Multi-Round Events that are set to use Multiple Golf Courses for the Round, you will need to define the Golf Courses to be played.
To add or edit the Tee Times / Tee Pairings for your event, start by going to the Event homepage and then clicking on the "Tee Times" button at the top.
If you are playing a Multi-Round Event and ALL players are playing the same Golf Course for the Round, then the round should be set up to NOT use Multiple Golf Courses. If you need to modify the settings, please reference the article
League Event Settings (Single Round)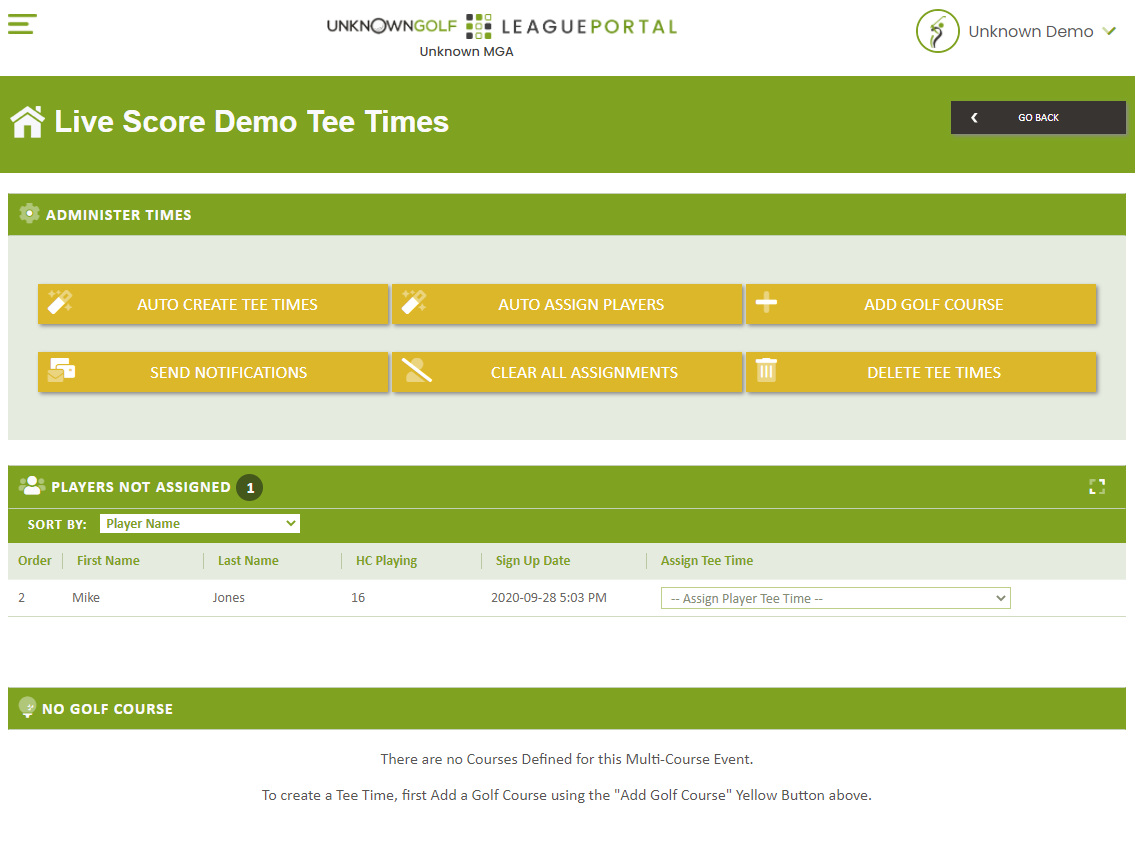 Add Golf Course for Tee Times
You can add a Golf Course to set Tee Times for by clicking on the "Add Golf Course" button under the "Administer Tee Times" section.
The Golf Course list to select from is the List of Golf Courses for your League, if you need to add golf courses to your league list, reference the article League Golf Courses (Add / Edit)
After you add the Golf Course, you will see a new section displayed titled with the Golf Course Name and the ability to crate a Tee Time for that Golf Course.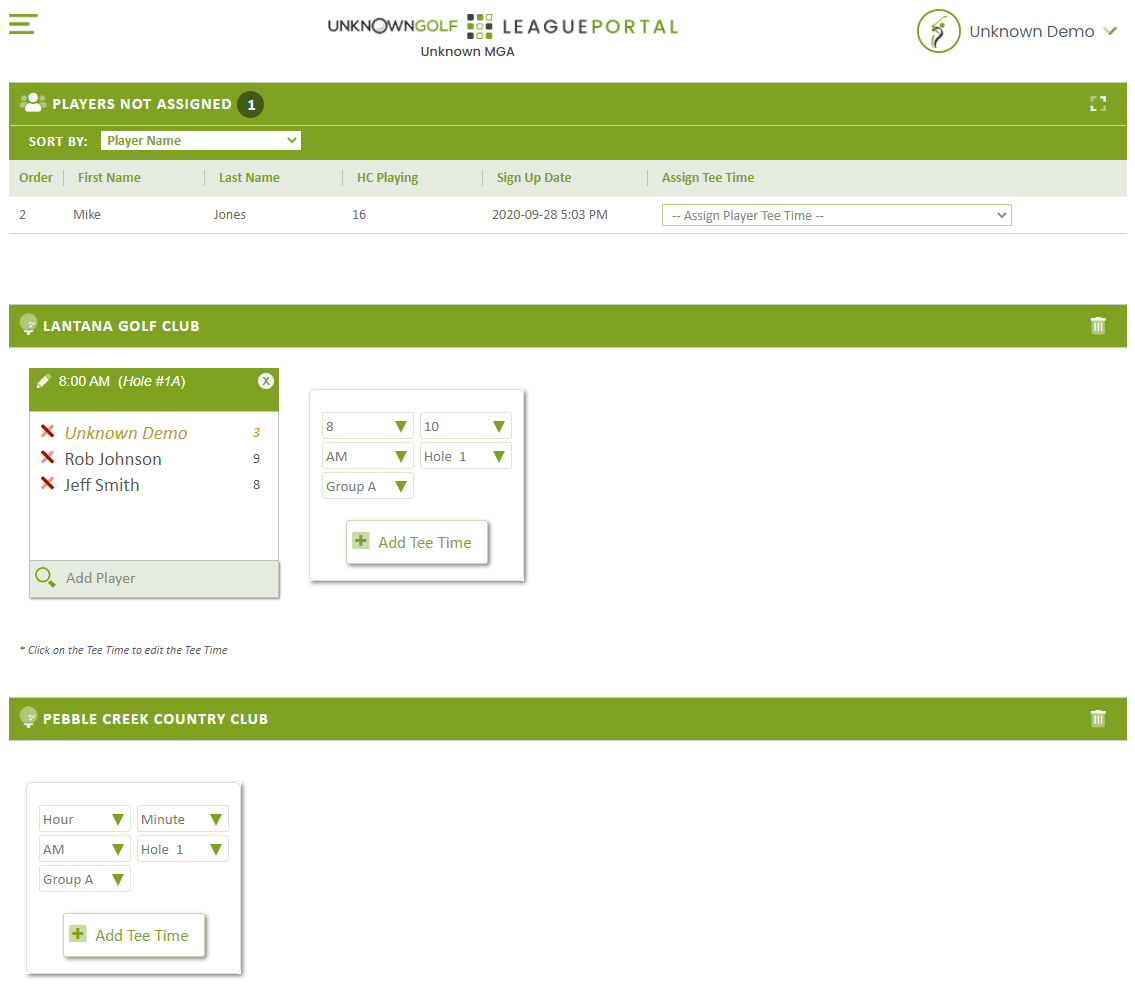 ---
---