Player Explain Event Handicap
An Explanation of how a Player's Course and Playing handicap is calculated is available to view through a few different methods.
Event Player Handicaps Section
From the League Event homepage, click on the "Player Handicaps" button at the top. Located the player to view their Handicap Explanation and click the bullhorn image to the right of their name.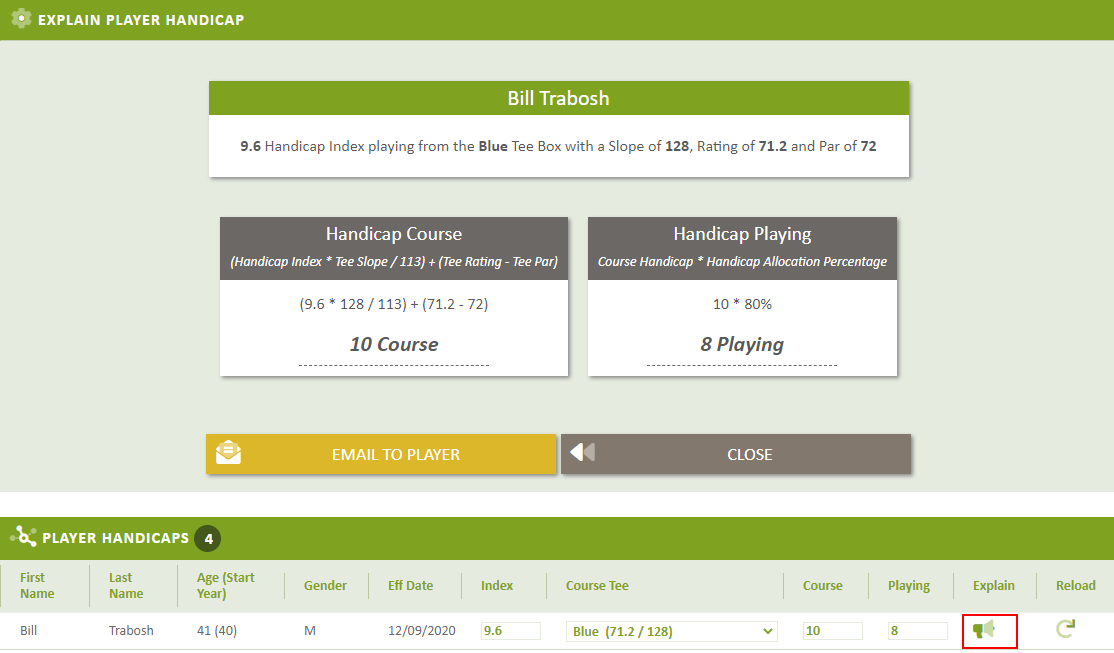 Player Portal (In Progress)
On the Player Portal, when the event is "In Progress" and the player is Signed Up for the Event, a "Explain My HC" button will be available.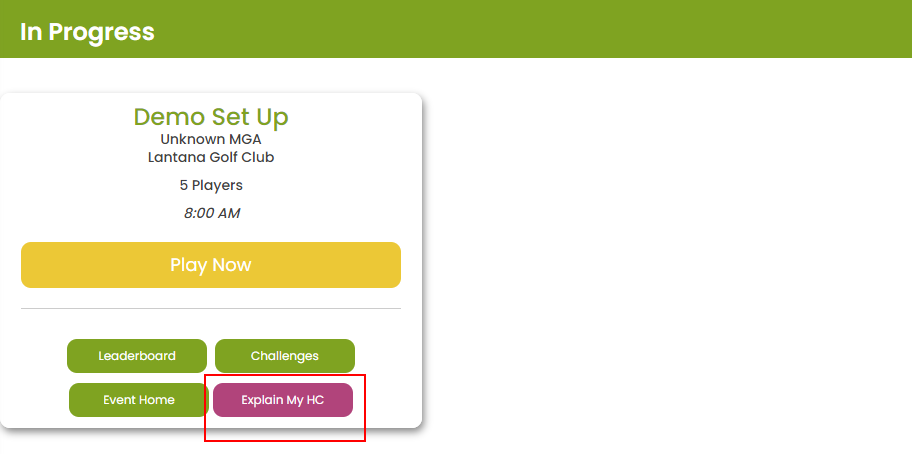 After clicking on the "Explain My Handicap" button the information will be displayed to the player, and they will have the option to look up the Handicap Explanation for a different player.
The player may also click on the "Course Handicap vs. Playing Handicap" for a definition of the two.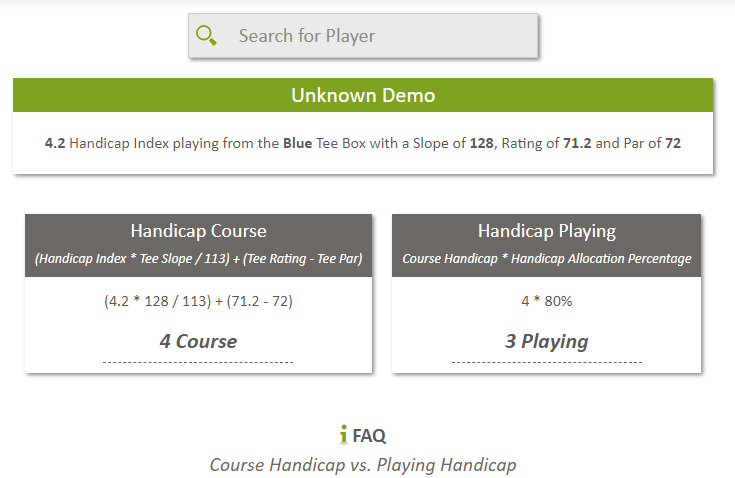 Live Scoring
On the Live Scoring homepage there is a button "Explain My Event Handicap" which will show take the player to the same page and information as described above for the Player Portal.

Send Email to Player
You can send an individual email to your Players that contains a "1-Click" button to view their Handicap Explanation for an Event.
From the Event Player's Handicap Section as described above, click the "Email To Player" button when viewing the player's Handicap Explanation.
to Send an email to All Players for an Event, refer to article Send League Email
Example Email to Player: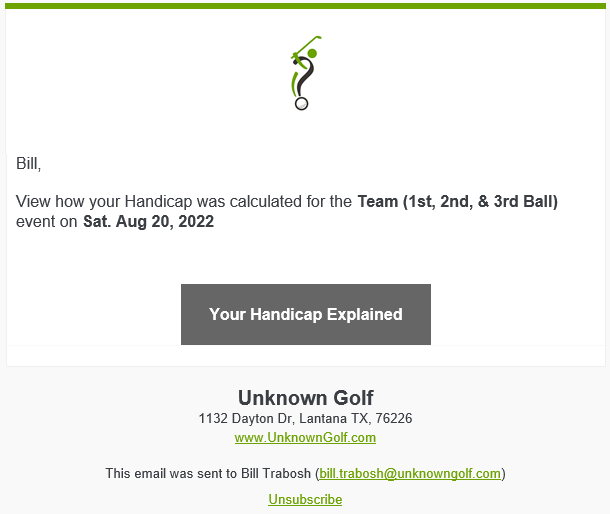 View of the Player's Handicap Explanation after they click the button in the email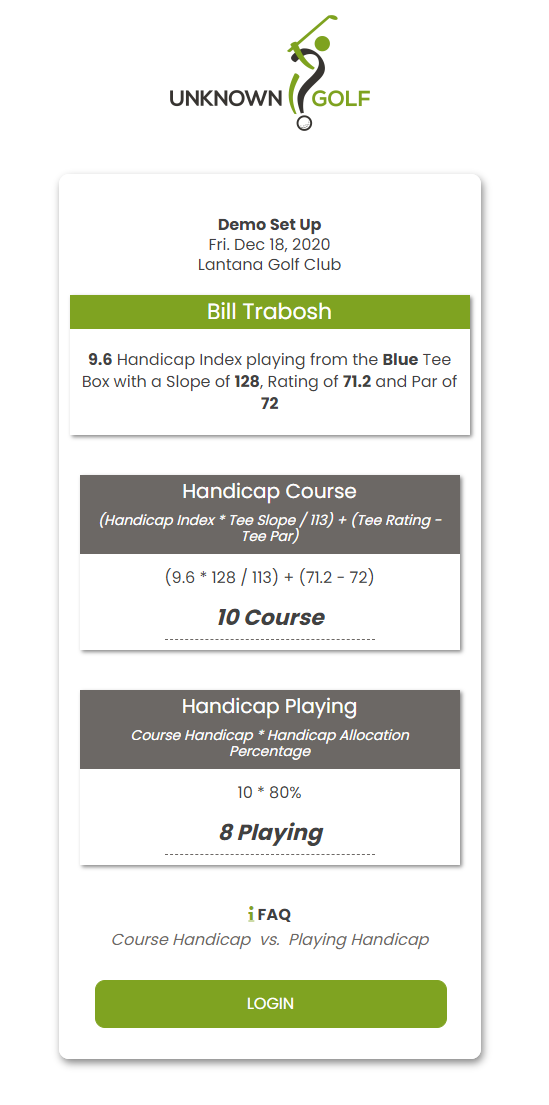 ---
---