Post score to Unknown Golf
On your Player Portal, you can post a Score to Unknown Golf to be tracked in your Stats and if you have a USGA handicap the score can simultaneously be posted to the USGA.
If the score you are posting is from an Event that is being played on Unknown Golf, you DO NOT need to post your score. As long as your Score is entered into the Event it will be posted to the USGA and available in your Unknown Golf Stats
To Post the Score, start by going to your Player Portal and clicking on the "Post Score" button at the top of the Page.

Fill out the information and press the "Post Score" button to have the Score Posted.
If you have already posted your Score to the USGA, then make sure you select "No" to the "Post to USGA" selection.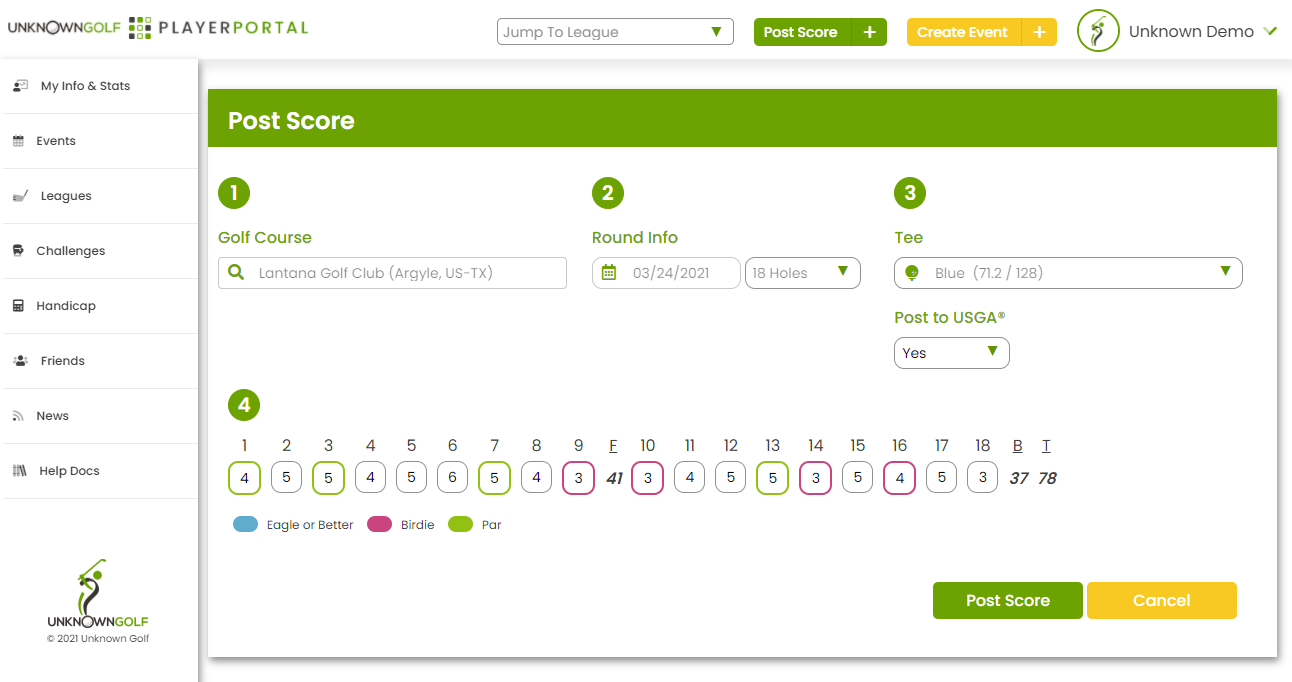 ---
---