Select (Player / Team) for Winner Leaderboard
For "Winner" Leaderboards you will need to select the Player / Team. The "Winner" Leaderboard is typically used for a "Closest to the Pin / Greenie", "Longest Drive", "Last Place" winner.
On the Event homepage click on the "Winners / Trash" button located at the top.

On Winner / Trash page, select the Leaderboard and the Player / Team to assign as a Winner. If the Leaderboard is configured to be by hole you will be asked to enter the Hole Number. The Info is not required, but will show up on the results if you want to provide additional information on the win. An example may be the distance from the hole for a Closest to the Pin, the the yardage on a Longest Drive.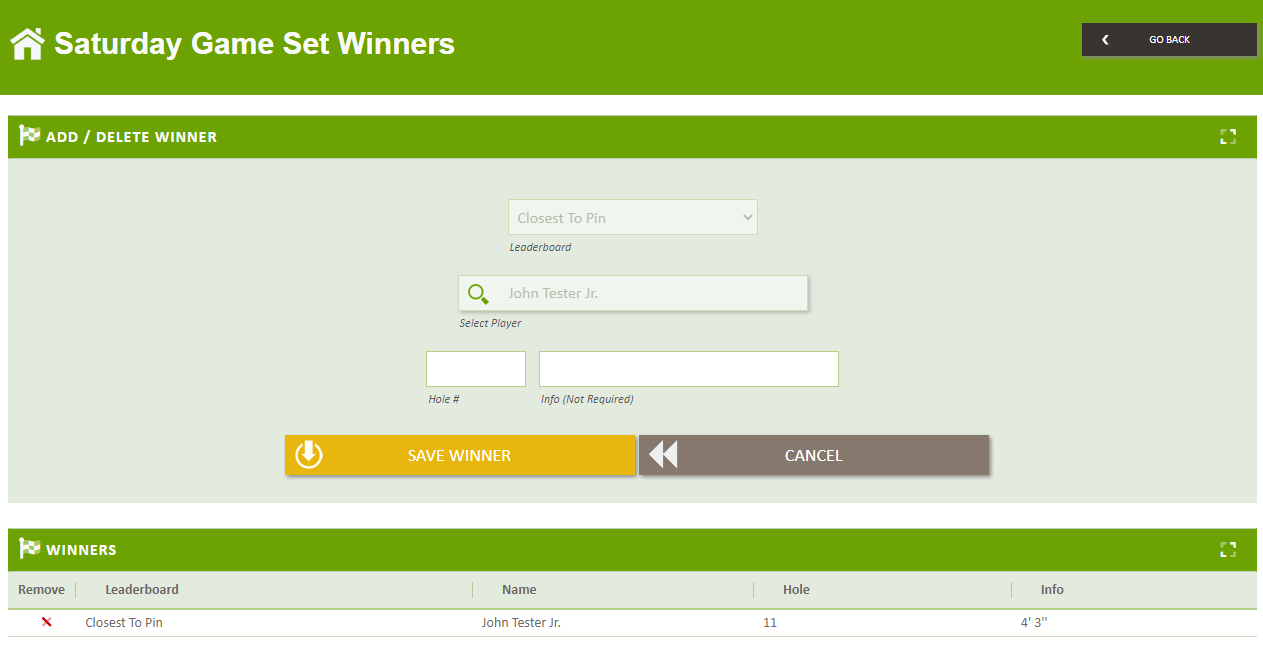 ---
---