Print Live Score Flyer & Instructions (League Event)
To print the Live Score Flyer & Instructions for the Event, start by going to the Event homepage and then clicking on the "Print Center" button at the top. On the Print Center click the "Live Score" button.
A "Best Practice" is to the Print the Live Score Flyers to paper, then flip the paper over that the Flyers were printed on and put them back in the printer. Next print the Live Score Instructions on the Backside. You now have a single print out with the Live Score Flyer on one side and the instructions on the back.
The Live Score Flyer provides a Quick Response (QR) Code for the Player or Tee Group to Keep Live Score with out the need to:
No Need to Download a Phone App
No Need to Enter Event Id or Code
No Need to Enter User Id or Password
By printing the Live Score Flyer and distributing them to each Tee Group, they only need to Scan the QR Code with their Phone and start keeping score.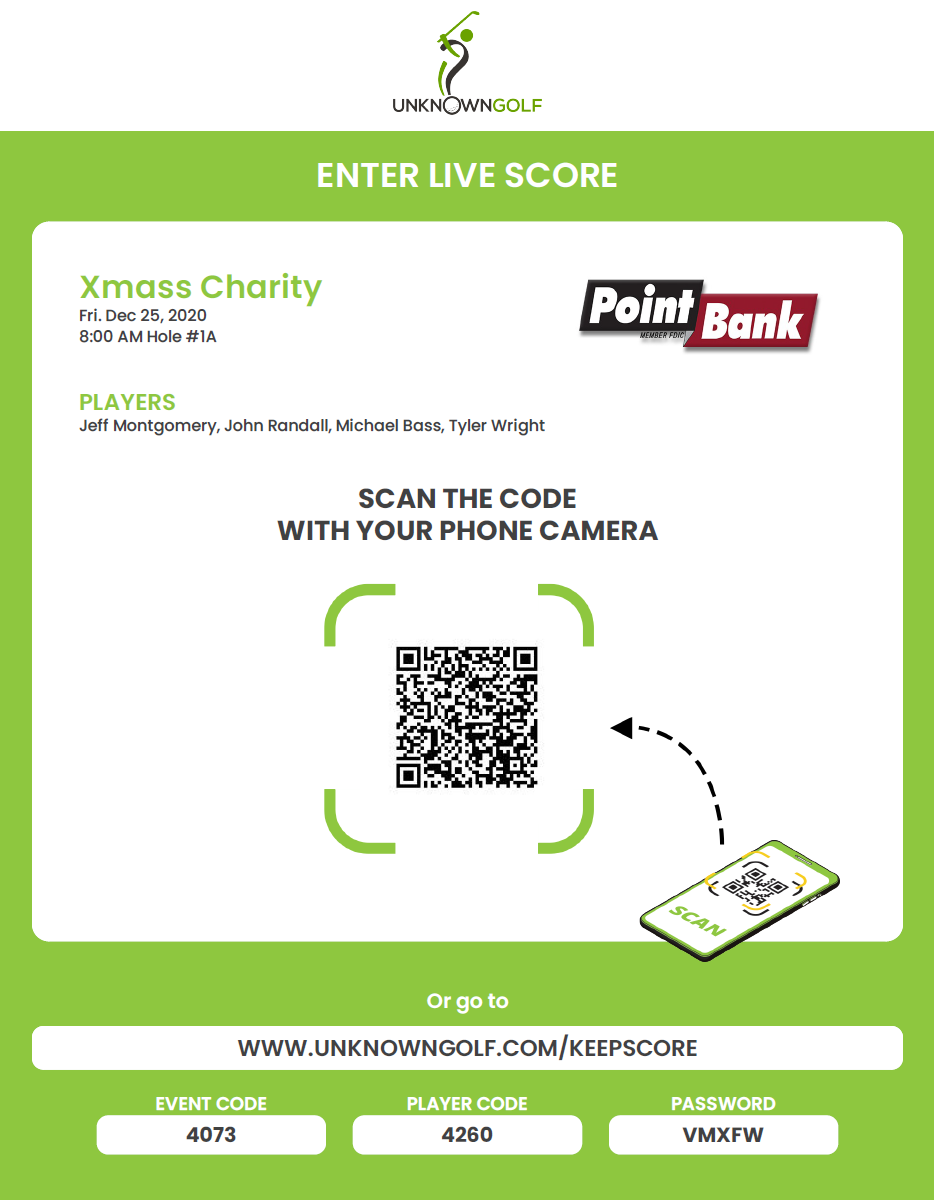 Live Score Flyer Print Options
Below options are available to print the Live Score Flyer
Number of Copies - The number of copies to print, example if you want to have a Live Score Flyer for each Golf Cart, you may want to set the Number of Copies to 2.
Print By Setting
By Player - Will print an individual Flyer for each player in the Event
By Tee Group - Will print an individual Flyer for each Tee Group (Recommended)
Live Score Instructions
The Live Score Instructions provide a bullet pointed list of instructions on how to keep Live Score for the Event.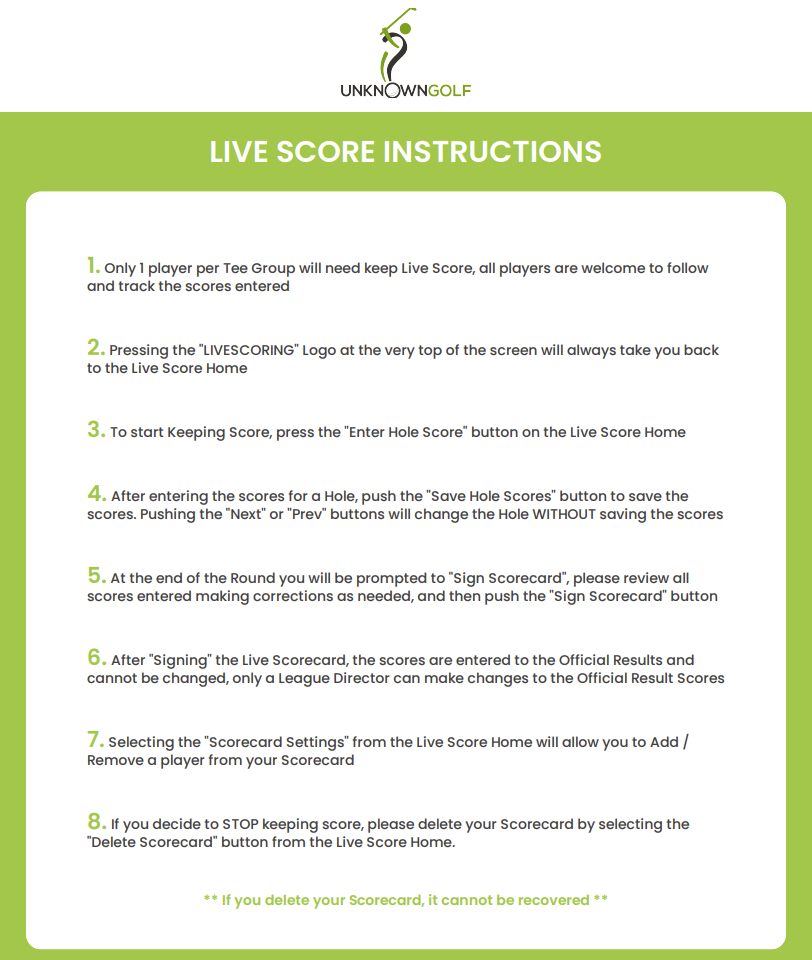 ---
---